Technology
The platform
is an extensive software solution that is the foundation for managing content, technology and services programs.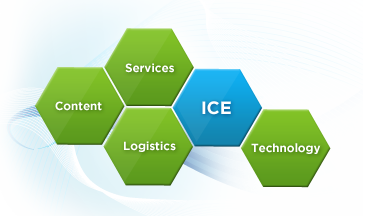 Installation Services
through a network of qualified installers.
Installation Technology
to provide channel partner solutions.
Installation Logistics
to handle any size project.
Installation Content
to support product sales and service.
Comprehensive Content and Technology
Your Leading Fleet Solution InstallerNet, Inc. is the nation's premier invehicle electronics installation services company with a network of more than 6000 installers stretching from coast-to-coast. With more than one million installations nationwide including mobile, commercial and home installations, the company is no stranger to the needs of the fleet industry.
VDS (Vehicle Diagnostic System) Designed to provide owners and operators of commercial fleets with an integrated maintenance and repair tracking solution, one that would allow junior mechanics to troubleshoot like a master technician. The system combines vehicle-specific diagnostic testing with a virtually limitless number of OEM applications all driven from an easy-to-use, InstallerNet proprietary user interface running on a mobile device.
Nationwide Professional Fleet Installations InstallerNet has the largest nationwide network of fully trained and certified installers consisting of over 1800 locations and over 6000 installers, with a footprint that reaches from coast to coast and across Canada. Most installation services work with a few teams of installers at a small number of locations, resulting in a longer completion time. InstallerNet's approach is vastly different. Instead of having teams move across the country, we take the time to train a nationwide network of installers on your product so installations can occur simultaneously where needed. Your client will be thrilled to have the project completed in half the time.
Any Vehicle, Any Place Whether it's a school bus or a taxi cab, a cement mixer, armored car or long haul truck - InstallerNet has you covered. We can manage and perform installations at your vehicle's parking facilities or have individual drivers schedule their own installations at locations across the country. By combining unique online scheduling tools and our revolutionary "Installcards," we can manage both demands within fleets of any size. Thanks to our vast network, InstallerNet has the ability to offer installation services for small single-location fleets all the way up to large national fleets consisting of hundreds of locations and thousands of vehicles.